Welcome to the ALIVE @ WORK ® Store – Pick Up Tools To Help You Achieve Extraordinary Results!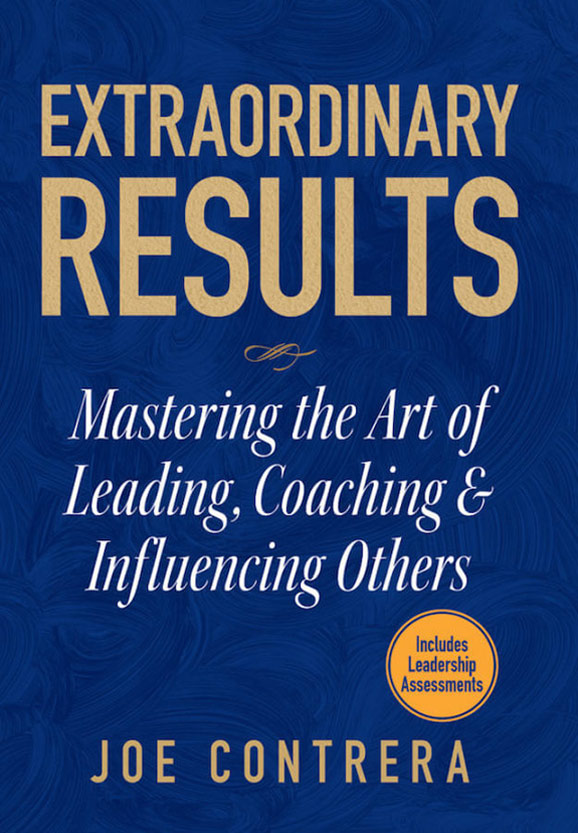 Extraordinary Results
Mastering the Art of Leading, Coaching & Influencing Others
Whether you have been leading others for twenty days or twenty years, your ability to lead is directly connected to your ability to influence.
Leading, Coaching, & Influencing others is an art, if you want to achieve Extraordinary Results, you must not only possess the tools needed to lead, coach, and influence others, you must master these skills.
In this latest book, Extraordinary Results, Joe Contrera shares the concepts and ideas from his seven-month, in-depth leadership program with you, so you can start Mastering the Art of Leading, Coaching, and Influencing others today!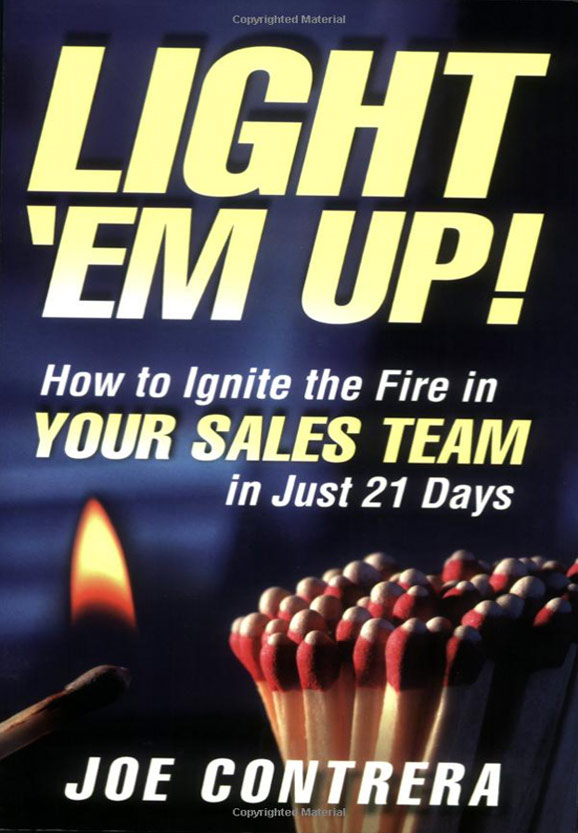 LIGHT 'EM UP!
How to Ignite the Fire in Your Sales Team in Just 21 Days
Fire ignites fire!  Author Joe Contrera brings executive sales coaching and management together for the first time in a simple, effective 21-day program.  This easy-to-read guide will help you identify and reignite the fire that inspired you to become a leader.  Whether you lead a team of sales people or accountants, every leader needs to know how to coach, lead and influence others—especially those you wish you had authority over, but you don't.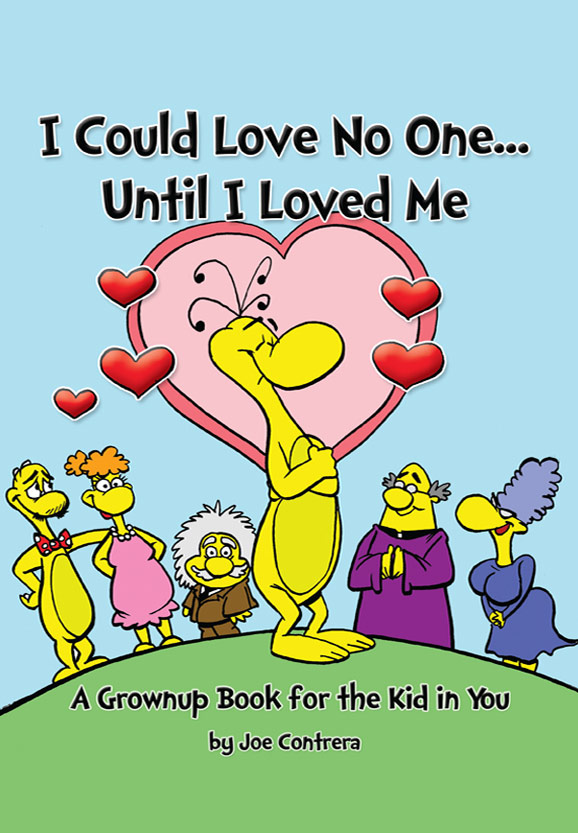 I Could Love No One…Until I Loved Me
I Could Love No One…Until I Loved Me is a story about the ups, downs, and sometimes sideways path we take as we discover truths about ourselves and our purpose. Whether you are a leader, a follower, or somewhere in-between, you are constantly interacting and influencing others. The question you have to ask yourself is whether or not you are influencing them in a positive or a not-so positive way?
Most people live by the golden rule which challenges us to treat each other as we wish to be treated. It's been said that you can't give away something you don't have and if that's true … then you cannot fully love others if you don't love yourself.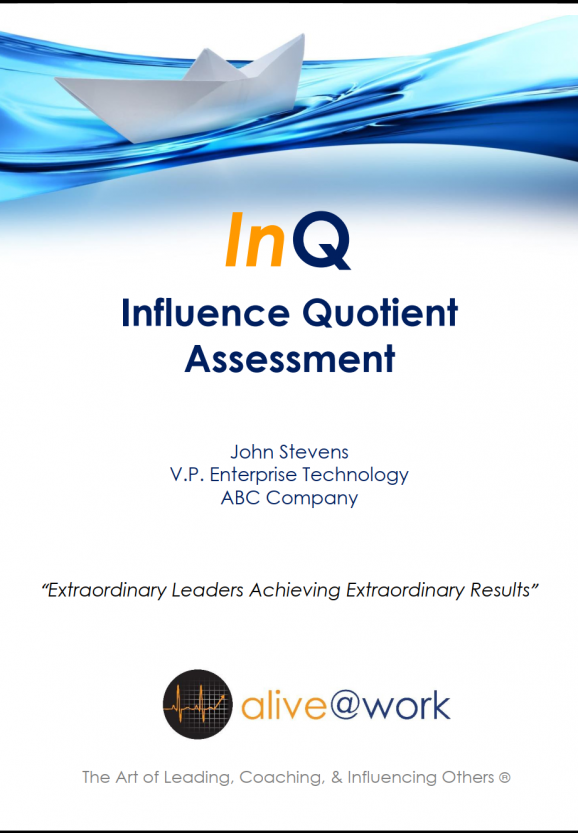 InQ – INFLUENCE QUOTIENT ASSESSMENT 
Transform Your Ability to Influence Others
Do you lead from a place of power or a place of force? Do you influence others to be their best, or are you attempting to control others to drive your agenda? Are you leading your team or are you simply managing tasks and outcomes?
Influencing others is at the heart of being a great leader. This in depth assessment will provide valuable insights into your relationship to the nine core leadership principals. It will also provide ideas and solutions to transform your leadership and improve your ability to influence others more effectively.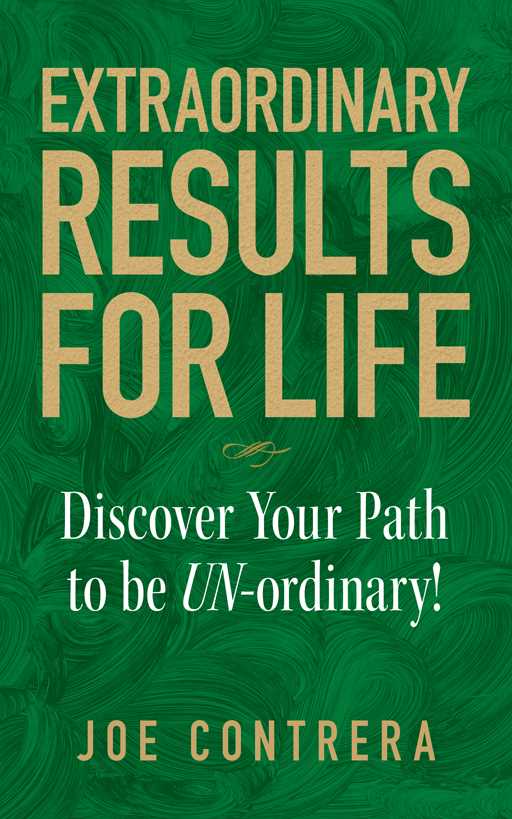 COMING JUNE 2022!
Extraordinary Results for Life 
Discover Your Path to be UN-ordinary!
This is a book about change. And while a lot of folks say they want to change, few of them do. Instead, they seek what is ordinary, what is common, known, and comfortable, for the simple reason that it provides a sense of safety and security, even though it is false and untrue.
Extraordinary Results for Life is all about you discovering your path out of the ordinary and into the extraordinary. It is not a quick-fix, 21-day path to nirvana but an ongoing process for life…your life!
In this book you will learn:
A new and genuine perspective on what being extraordinary looks like.
The 3 levels of change present and available to you throughout your life.
The greatest obstacle to change and how to overcome it.
How to reframe 12 areas of your life to move you closer to being more extraordinary.
A process that will lead you to discovering your path to your very own, very personal extraordinary life.
If you are willing to look inward and lean in so far that you can never go back, this book was written just for you!